Sony FS7 is the Cam
On January 25th 2020, Magnanimous Rentals celebrated it's 10 year anniversary by hosting an event showcasing its newest gear, and inviting "This Must Be the Band" to perform three sets of music originated by the band "The Talking Heads". The performance was recorded using three Sony PMW-FX7 Digital Cinema Camera setups. As with any multi-camera recording of a live performance, each camera system was built with different components to optimize the operation of each camera to record a range image compositions and angles for the final edit. Each camera was shooting at a 4K resolution with Sony's S-Log 3 gamma curve. The performance venue provided quite a bit of contrast between the brightest and darkest lit areas on and around the stage. The S-Log gamut helps capture as much detail in both the brightest and darkest sections of your image.
Sony FS7 Camera 1 Build: The Wide Shot
The first camera setup was perched on a raised platform to achieve a high angle wide shot of the entire band. This camera build included the following:
15mm rods

Sony ECM-XM1 Shotgun Mic
Camera 2 Build: Roaming Stage Right for Medium Shots
The second camera setup roamed stage right and captured medium shots with a wide angle Canon CN-E Prime lens. The Arri accessories assembled to create a shoulder rig with manual focus control. This camera build included the following: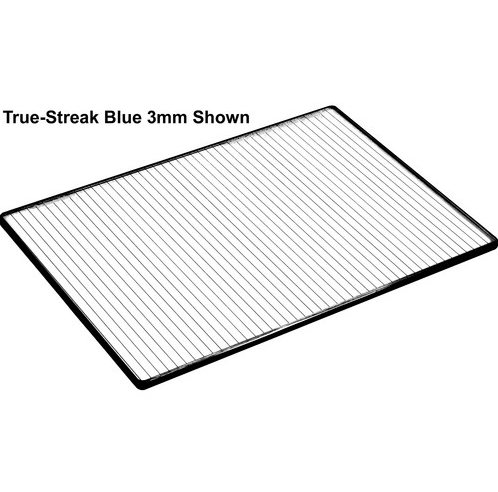 Schneider 4 x 5.65″ 3mm Blue True-Streak Filter - Magnanimous
Give your next production that cinematic edge with the Schneider 3mm Blue streak filter!
Camera 3 Build: Roaming Stage Left for Close Ups
The third camera setup roamed stage left with a Canon 30-105 CN-E Zoom lens to capture close up shots of the band. The EasyRig supported the camera build so the operator could keep it off his shoulder. This camera build included the following:
15mm rods
Sony ECM-XM1 Shotgun Mic
We captured audio of the performance with a Zoom H6 Field Recorder connected to camera 1 with an XLR cable. For another look at the Sony PMW-FS7, check out our behind the scenes coverage of this FS7 production.
The video below is a performance of the song "Found a Job" by "This Must be the Band".
If you would like to rent any of these camera builds, or learn about how any of our cameras can be arranged to record a multi-camera live performance, then please call and speak to one of our rental coordinators at 312-465-2366.
If you would like to create an account, or place an order, then please visit magrents.com.