Our New Home
Magnanimous Rentals is now located at 1100 W Cermak Rd Unit #123 Chicago, IL 60608.  If you have small orders (carry in just two hands) enter on Cermak by the Park, if you have large orders pull into the loading dock on Carpenter (Look for the yellow arrows), you will see our sign on the door to the left in the back corner. Dial 004 to get buzzed in.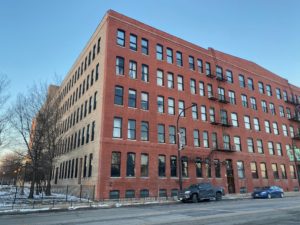 From the inception of Magnanimous Media, we have endeavored to offer as much value to our customers as we possibly can: from price, to service, to the latest technology and gear. In an effort to continue to maintain this core operating principle, we are relocating our rental operations to 1100 W Cermak, which is just down the street from our previous location. Just drive west on Cermak Rd and look for the big 1100 on the building!
We will no longer offer studio spaces, but we are able to offer a variety of production solutions through our partners Perfect Circle Productions.
Our efforts will be fully focused on equipment rentals. 1100 W Cermak offers a loading dock area to better load out and load in large orders, as well as a front entrance for smaller orders.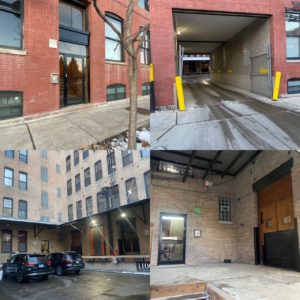 We will continue to offer the same great rates and service to the greater Chicago region and across the USA via shipment. Don't forget that we also offer delivery to anywhere in Chicagoland.
FAQ: Delivery from MagRents.com on Vimeo.
Submit your order online at MagRents.com and receive a discount! Just remember that the pickup location has moved down the street from where you usually pickup.
As we all set our sights on how to navigate 2021, remember that we are here working to make your life a little easier, and we are ready when you are…